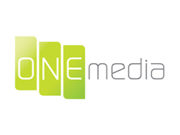 About One Media Solution Limited
One Media Solution Limited

About One Media Group
One Media Group is a well established agency in Asia comprised of four professional marketing service brands: OneMedia, AdOne, StudioOne and GiftU. OneMedia is providing various multi-media design and production solutions. AdOne is serving as an agency providing advertising plans and new media marketing strategies. StudioOne is a leading service provider for live event of any scale. GiftU is providing one stop premium and promotion gift services. One Media Group (OM Group) deliver their excellent services for over 10 years with over 1000 clients across different industries.

More about StudioOne - Live Event Services
StudioOne provides a complete solution from event planning to actual system setup and operation for live event of any scales. The core service is in the areas of providing live event video service from multicamera video shooting & mixing to live video broadcasting. Adding value to our core services, StudioOne also provides audio system, event lighting and many other event equipment rental and production services.